Whether your online presence is for a brick and mortar or an e-commerce site, you need online traffic. Conversion rates often vary, but the need to increase traffic to your website does not.

As a business, your ideal outcome is to not only increase traffic but to convert that traffic into sales.

Before a generated lead can happen, your business needs to optimize conversion rates. Increased volumes of traffic improve the likeliness of a conversion.
What is a Conversion Rate?
A conversion rate is a process of changing or causing something to change from one form to another. In business, a conversion rate is the rate at which visitors complete a desired action.

There are two factors to examine a high conversion rate. They are your business's marketing strategy and web design.

Online marketing efforts play a role in how your conversions transpose to your website. This is why a strong marketing strategy must be a priority. The more successful a marketing strategy is, the more likely people will convert.

When exercising your marketing plan, you need to keep it consumer-centric and do away with sales tactics. Instead, creatively attract people to your offering using relevant, yet socially acceptable methods.

The way you write your Ads, campaigns or status updates will determine your conversion rates. A call-to-action (CTA) does tend to improve conversions.

The second factor one must consider is website design. A business needs to ensure a website has a fast load time, is easy to navigate, is mobile-friendly, and is designed specifically for converting.
How to Calculate Conversion Rates
There is a formula to accurately calculate a conversion rate. This calculation can help you determine your success.

To calculate a conversion rate, you will need to divide the conversions by your site visitors. Visitors that converted to your website, landing page or blog. Once you have that number, multiply it by one hundred.

The number that you get is your conversion rate. As an example, your website has 17,492 visitors and 2,305 conversions, once dividing the two, multiply it by 100. Your conversion rate is 15.17%.

It is important to note that a conversion is not the same as a conversion rate. A conversion is a person converting from the marketing or search effort to a website. Whereas a conversion rate is a formula using the number of conversions.
Tips to Optimize Conversion Rates
To optimize your current conversion rate (CRO) you need people to take action on your web pages.

The best web pages to have people take action on are the homepage, pricing page, blog, and landing pages. These pages can assist in raising your conversion rate when adequately structured.

Let's optimize your web pages to maximize conversion rates.
Conversion Rate Optimization – Homepage
Your business's website is an ideal spot for Conversion Rate Optimization (CRO). Proper navigation can retain people, and guide them elsewhere on your site.

Including product information, signup buttons and a chatbot will optimize conversion rates. They are known as touch points for potential customers to connect with your business.
Conversion Rate Optimization – Pricing Page
If your website includes a pricing page, the way you display your prices can encourage or deter a sale. Your business needs to show prices that offer pricing intervals. Such interims include monthly, bi-yearly and yearly rates.

A breakdown of information that incorporates various pricing helps make a buying decision. To decrease a loss of conversion you need to add a phone number or contact information to your site. Make it easy for a potential customer to reach you.

The more relevant information provided prevents customers from leaving the pricing page without purchasing.
Conversion Rate Optimization – Blog
A blog provides consumers with helpful information and education regarding products and services. A blog also generates the opportunity to optimize conversion rates.

Writing relatable blog articles about your industry provides helpful content for consumers. Customers view this as support, and it builds trust between them and your business.

Your blog is the ideal spot to include call-to-actions, signup forms, e-books, and industry reports. Each of these processes is a point of contact and require information from the customer. It will then be up to your salespeople to contact the consumer to turn the online conversion into a sale.
Conversion Rate Optimization – Landing Pages
The purpose of a landing page on a website is to convert a reader into a conversion. Content added to a landing page is with the intent to encourage readers to sign-up or provide personal information. Such content can include event videos or a preview of resources that need an email to download, and more.

The business provides free information in return for personal information from a customer.
Tools to Measure Conversion Rate Optimization
Regardless of the variety of ways you can optimize your conversion rate you will need a way to measure it. Platforms to measure conversion rates are Google Analytics, ThinkwithGoogle, Kissmetrics and many more.

You may want to consider a digital marketing agency if you are not comfortable with conversion rates. Partnering with an agency can help track and inform you on what you can do to further optimize your conversion rates.

As a business, you will need to frequently review your conversion rates. Often generating a plan to optimize your website or your digital marketing efforts.
Free Forms of Conversion Rate Optimization
Though there are many paid options to optimize conversion rates. We have only briefly touched on the free forms of conversion rate optimization. If you are digitally inclined, you can access your website and optimize your conversion rates yourself. As stated earlier, the structure of your website or digital marketing elements can affect your conversion rates.

These are ways you can optimize conversion rates without additional costs. Of course, if you can apply proper changes on your own.

For optimal conversion rate optimization include improving readability on your website or blog. Adding appealing, high-quality images to your site can attract and retain people as long as it does not affect load time.

Other structures for consideration are forms of writing. When writing on your website or blog, you need to write with your consumer in mind. Not only does readability matter, but, the way content is written adds or diminishes the value.

Writing about your products, services or relatable industry knowledge will differ. Adding personalization and informative content helps a reader understand what you sell. They likely clicked to your website or blog from a search result or marketing effort. The presentation of your product or service helped them convert.

Once they are on your website, the last thing you want to do is to disappoint. If you do, your conversion rate will be low. Regardless of the page, when a customer clicks, you need to have a way for them to easily connect with you.

No page should lack a chatbot, sign-up form or ebook. Of course, you do not want to overdo it, only one is necessary, but you need a way to gain their contact information.

Potential customers' contact information serves as a currency for your free knowledge or event. If a person lands on a web page that does not have a touch point, there is no return on investment for your business.
Does Search Engine Optimization and Search Engine Marketing Affect Conversion Rates?
Search Engine Optimization (SEO) and Search Engine Marketing (SEM) affect conversion rates. Your SEO efforts affect your placement in the search engine results page (SERP). Thus, allowing the potential customer to find your business.

If a customer looking for your products and services cannot find your business in search, it affects your conversion rates.

SEO is an organic "free" way to optimize conversion rates. Reviewing your meta titles and descriptions are necessary. How they are written and viewed within the search can affect whether a person will click or not.

This too matters with your On-Page SEO, Off-Page SEO and search engine violations. Internal and external linking on web pages help readers to click-through your website. These hyperlinks can help keep people on your site, increasing conversion rates.

Search Engine Marketing (SEM), paid ads and listings will impact your conversion rates. The images used in advertisements, social marketing, and listings matter. People tend to pay attention to visual marketing. The way a listing is written becomes a deciding factor if a reader generates into a conversion.

Write concise, informative writing intended for the average reader. Naturally including keywords in copy and respecting character restrictions will make a difference.

Your business's digital presence is critical to your conversion rates. Another reason why your brand's blog and website needs to be correctly optimized. If they are, you will maximize your conversion rates.

If they are not, you will need to review our tips to optimize conversion rates. Your website is the online hub for your business but is not the only spot in need of your attention. You must incorporate all online efforts.

Evaluating your online presence determines the performance of conversion rates. It is up to you to apply the necessities to receive optimal results for your business.

Please follow and like us: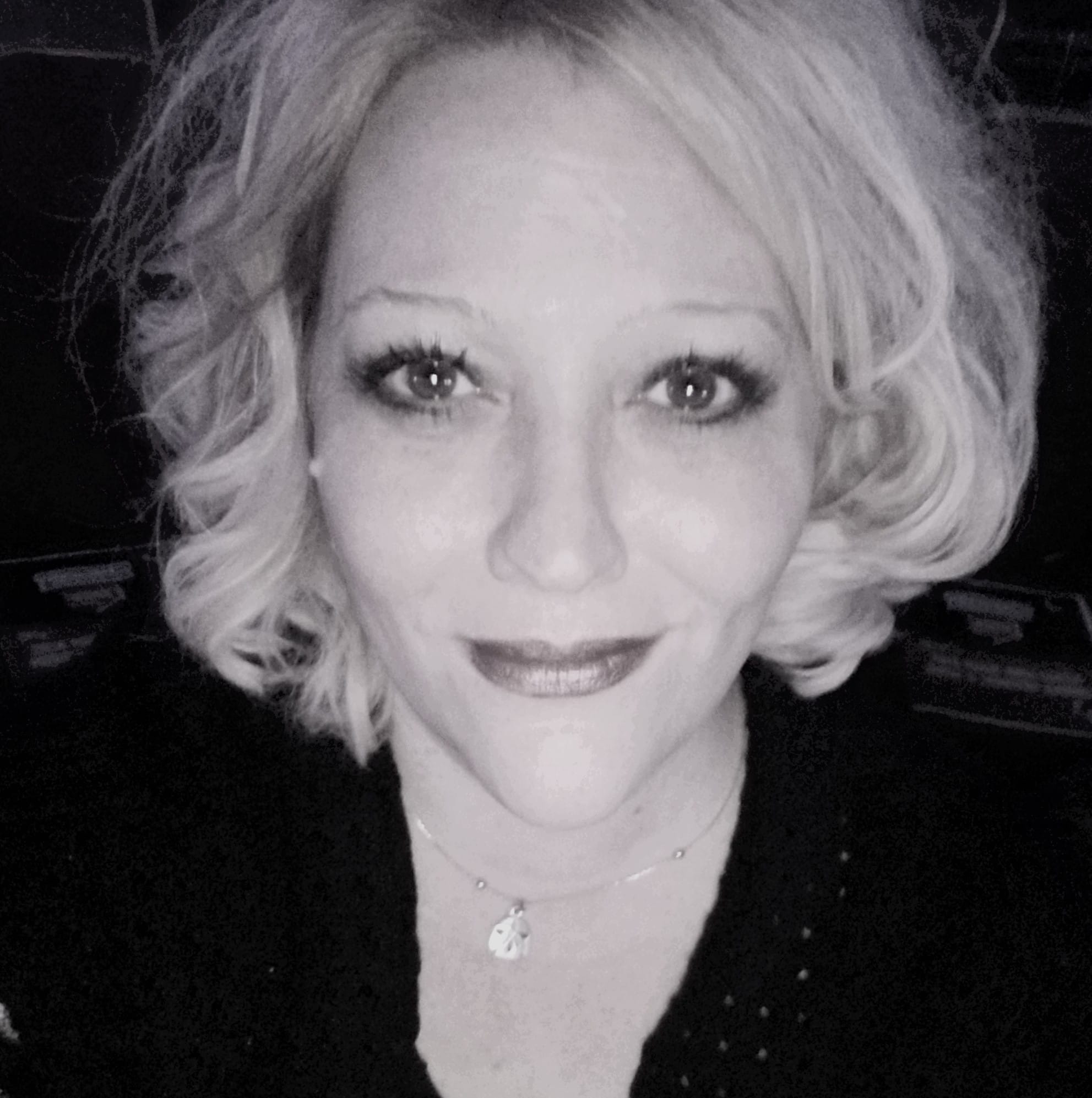 Erin Ryan has spent the past ten years of her career dedicated to digital marketing. Her passions include; social media marketing, personal branding, and content writing. Her goal is to teach digital marketing with a return on investment. Always keeping your success top of mind.