Gone are the days when sharing a status update generated a massive amount of attention. Yes, you will still attract people, but not necessarily the right people. Hence, why social advertising has taken the place of organic reach.

The reason organic reach is not like it used to be is due to the rapid growth of users on social platforms. Unfortunately, this surge prevented businesses to reach people without having to pay. But, it too birthed social advertising, a way to target an audience based on their online actions.

Due to the massive growth spurt of social sites, organic reach declined and a "pay to play" element was added.

At first, the idea of social advertising was not welcomed by social users or businesses. It became necessary for social sites to add advertising options to remain "free" to users and still profit. It too worked in favor of further connecting businesses with audiences that mattered.
What is Social Advertising?
Social Advertising uses information that social users share online. This can include their, activities, shopping habits to general interests. The data collected for businesses to create social advertisements are given by social users. Providing businesses integration into social timelines with ads effortlessly.

Most often than not, this is a win-win situation. Social users are not saturated by advertisements, and businesses get insight into what consumers want. Therefore, enabling businesses to advertise to a targeted audience. Increasing the likeliness of a sale due to audiences promoted products of interest.

Recent studies by socialpilot states that "43% of B2B businesses have acquired a client through Facebook." Furthermore, "26% of users who clicked on a Facebook Ad report making a purchase."

Sounds great, right? But how do you compete with the 50 million businesses that have Facebook Pages in their name? And that is just Facebook alone, what about the other social sites your business is active on?

The truth about social media advertising is the way you construct social ads, knowing the platform and being true to your brand.
Designing Your Social Ads Campaign
When your business is about to design a social ad campaign, first you need to be aware of the platform. One design does not rule them all.

Each social platform will have its own rules on social advertising. Your business must adhere to these rules to not stick out like a sore thumb. A social media advertisement is most likely not found from a search result. Instead, your advertisement shows within timelines and news feeds to a targeted audience.

You will need to keep in mind that the person may not know who your brand is, they only recognize the product. The product is your company's advantage since it will display to an audience that already showed interest.

A social user is not on a social site with the intent of buying your product. Thus, your business is imposing on their personal space, and you need to design with that in mind.
What No One Told You About Social Advertising Designs
In the vast space of social sites, your ads can still get lost in the shuffle of status updates. Hence, why your business must be vigilant when crafting a social media advertisement.

You must think of grabbing the attention of the audience without deterring them. Here is what no one told you about social advertising designs.
Color, Color, and more Color
When designing your social media campaign, you must craft it in color. Imagery is a flattering way to grab the attention of the targeted consumer. Stay away from colors that are similar to the social platform. For example, when advertising on Twitter or Facebook, you will not want to use blue hues.

Instead, use orange, red or green colors to make a statement. There is psychology to colors according to smallbiztrends, here are what some of the colors mean:

Red – Creates a sense of urgency, which is suitable for clearance sales.
Blue – The preferred color of men.
Green – Associated with health, tranquility, power, and nature.
Purple – Commonly associated with royalty, wisdom, and respect.
Orange & Yellow – Cheerful colors that promote optimism.

Written words are not the only form used to target an audience, the color does too. For example, your business sells health products – you will want to use the colors green, orange and yellow. Our brains are wired to strike an emotion or feeling when we see color, use that to your advantage.
Selective High-Quality Images
The usage of high-quality imagery within advertising is pounded into our brains. Which only means that our consumers have seen a lot of pictures within ads too.

"Digital marketing experts estimate that most Americans are exposed to around 4,000 to 10,000 ads each day."

Daily exposure to images within advertising is in abundance. Ultimately, it can cause your audience to ignore you. To prevent this from happening, be selective on the photos you choose for your ads. In fact, don't allow pictures to become the default and share overused images.

Invest in a graphic designer or use sites that you can pay for a design to amplify your advertising. Don't use stock photos or images you see everywhere. If you want your ad to stand out, be willing to invest in photos.
Know Your Social Advertising Dimensions
Each social site that you advertise on has its own dimensions for advertising. You need to know each size to create a perfectly sized ad. Be sure to regularly check on aspect ratios as they frequently change on social sites.
What Social Media Sites Advertise Businesses?
There are an array of social media sites that offer social advertising. But before spending your social advertising budget, know where your audience is active and apply.

Facebook Advertising – Facebook has the most reliable and trusted advertising platform. It is also known to cater to all industries and offers various types of advertising. Facebook is known for its proven success with ad campaigns.

Instagram Advertising – Instagram is a visual social site. Its entire platform is designated to images and videos. Design ads that are visually appealing to the audience. Ads here need to be shared efficiently within the image or video.

Twitter Advertising – Twitter is a fast-paced social network. It offers advertisers adapted campaigns and objectives (conversion, app installs leads and more.) Twitter also has artificial intelligent integration. AI is the future of social advertising.

YouTube Advertising – YouTube ads are condensed forms of traditional advertising commercials. You will need to tell your story quickly within an advertisement, and it needs to be creative too. Many ads on YouTube offer the option to skip the ad. Your business will need to capture the audience in a matter of five seconds.

Snapchat Advertising – Snapchat has a tech-savvy audience. Advertisers use geofilters and sponsored lenses to captivate their audience. Advertising here will have Snapchat users play with filters aligned with your brand.

Pinterest Advertising – Pinterest is a "niche" social networking site. Arguably, it is female dominated, but do not limit your advertising on this possible myth. Instead, Pinterest allows for advertisements to be re-pinned like other images on the site. High-quality photos that tell a quick story will benefit your social advertising here.

LinkedIn Advertising – LinkedIn is a social platform for businesses to connect with like-minded companies. Often ads are most suitable for B2B Marketing and not B2C.

Once selecting the social networks to advertise your business, you will need to strategize for each. Your business's social advertising should never be left unwatched. Make sure that you take the time to evaluate its performance. But don't give up after the first few tries. Social advertising needs to be tweaked, monitored and tweaked again for it to properly perform.

There are plenty of advertising agencies at your disposal. Besides money, social advertising does take time and knowledge. You will need to do research on each type of advertising campaign. Just like social ads are not all the same, neither is advertising for a business.

The truth is, your social media advertising needs to be transparent and authentic. Your online persona needs to match your social media presence and in-store vibes. If it does not, you will never produce a successful ad. Your brand is your message, and your message will speak volumes to your consumers within and outside of an advertisment.

Please follow and like us: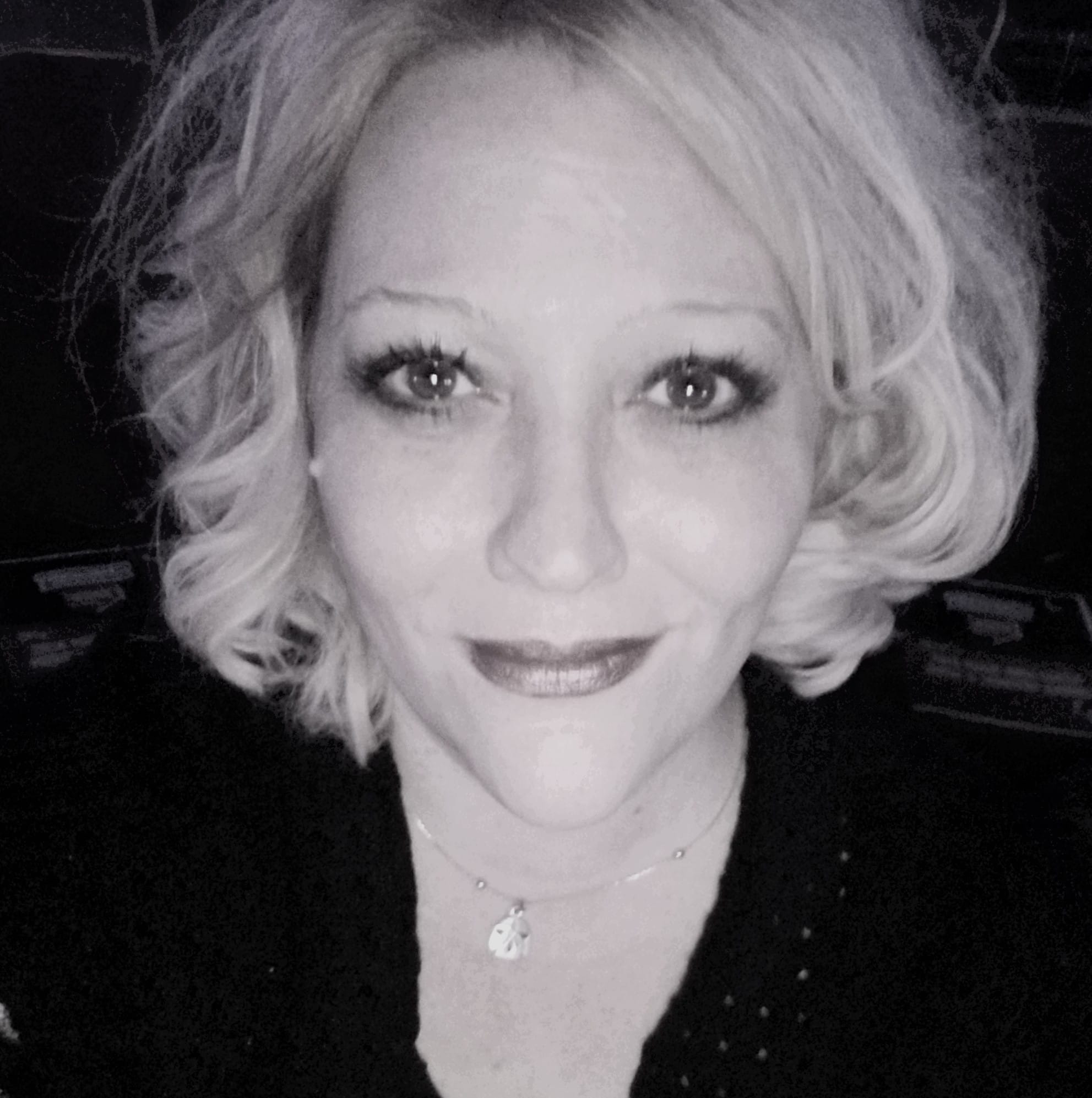 Erin Ryan has spent the past ten years of her career dedicated to digital marketing. Her passions include; social media marketing, personal branding, and content writing. Her goal is to teach digital marketing with a return on investment. Always keeping your success top of mind.