The digital marketing we know today is not what first coined the phrase. It has evolved and shifted through phases over time. Today, we associate digital marketing with marketing oneself or business online. To understand how digital marketing came to be, it is vital to know where it came from.
The Brief History of Digital Marketing
The term "Digital Marketing" was first coined in the nineties. Due to the debuts of various technological advancements. Including, server/client architecture, personal computers, and Customer Relationship Management (CRM) applications. However, there is some dispute that specific people within History were Digital Marketers before their time. This, of course, was before the days of the Internet.
According to ignitevisibility, some argue that the first digital marketer was Guglielmo Marconi because he invented the radio. Others argue that digital marketing launched in 1971. This was when Ray Tomlinson sent the first ever email.
We can see a common theme here is technological communications. However, digital marketing became more widespread as the Internet expanded.
It wasn't until the search engine Yahoo launched in 1994. When people began searching the web. This is what started the road that led us towards what we know as digital marketing, today. Searching the internet created a demand that businesses needed to start supplying. Around the same time the term "Search Engine Optimization" became widely recognizable. It was then that sparked the interest among Marketing Professionals.
It was not until four years later, in 1998 that Google arrived. Making it the most popular search engine still today. This was not the only attribution Google made to the history of digital marketing. In the year 2000, they introduced Google Adwords. A digital way for businesses to advertise using market research.
Then came Web 2.0. Which catapulted digital marketing into a necessity. Web 2.0 sites provided dynamic user-generated content. What we know today as, social media. Our social media pioneer was MySpace. A social networking site that allowed people to share their interests. It became a favorite way for its users to promote what they enjoyed.
Around the same time, the blogging platform known as WordPress debuted. Unlike MySpace, WordPress continued to evolve with the times and gain in popularity. It still remains the chosen blogging platform for businesses today. These sites inspired other formats. Such as Google Analytics, social-bookmarking sites and the adoption of mobile phones.
This brief history of digital marketing aids in understanding its growth. It has advanced rapidly, and it has no plans on stopping.
What is Digital Marketing?
Whether you call it Digital Marketing, Internet Marketing or Online Marketing, they are one and the same. The importance of incorporating it within your business's marketing plan is crucial.
Traditional marketing is still used in Radio, Television, and print. But with any form of marketing, it only matters where the people are, and in today's world, people are online. Technology is dominating our lives. Today, it is imperative that businesses shift with the times. Digital marketing is not a "fad," instead, it is skyrocketing.
Now that you know its brief history, perhaps it will help you to understand what digital marketing is. Although it may feel like it popped up overnight. Instead, it gradually progressed over time.
To be transparent, digital marketing is like traditional marketing. The fact that it is online is what has added the "digital" part. Digital marketing is promoting and selling products and services using online marketing tactics. Tactics include social media marketing, search engine marketing, and email marketing.
Digital marketing on these platforms puts your business in front of possible prospects. It offers customers a way to learn about your goods and services. According to NPR, ninety-two percent of Americans shop online. A business should not ignore this fact. They need to begin using digital marketing.
The Breakdown of Digital Marketing
Digital marketing consists of; social media marketing, search engine marketing, and email marketing. It sounds simple, but for your digital marketing to be a success, it takes a lot of work.
What is Social Media Marketing?
A staple within digital marketing is to ensure that your business has a social presence. Social media platforms are fast-paced and ever-changing. Being adaptable will continue your success. Your business needs to establish which social sites you should be present on. Like traditional marketing, you need to understand your audience and cater to them.
Posting unassociated images or status updates are unwanted and ignored by online audiences. This too rings true for those that go overboard and share too much promotional content. You need to find a balance.
Before you begin social media marketing, you need to first be respectful of the platform. It has "social" in its title for a reason. Thus, you need to provide a "give and take" relationship.
Share information that is relatable to your business. At the same time, it should be content that is informational to your audience. Include brand related facts, history, news and more.
This same theory applies to social media advertising. A necessity today as social sites have grown to a staggering amount. Suppressing content due to overpopulation. You need to pay to play. For businesses today, you need to be creative on social platforms. This will help your company to get its recognition within algorithms.
Advertise your business across social platforms. This will progress your digital marketing strategy in the right direction. Your company will also be able to target the appropriate audience. Sharing socially acceptable content allows you to share from your website or blog. You will want to do this sparingly to avoid annoying your audience. Which brings us to search engine marketing.
What is Search Engine Marketing?
Every business is looking to make it to the front page of the search engine results page (SERP). To attempt having your website and blog make it on the first page of search engines, you need content. Content is everything. Besides showcasing your products and services on your website. You need to share knowledge about your offerings.
Various types of content can include landing pages, research pages, and blog articles.
What is a Landing Page?
A landing page is also known as a "lead capture page," "static page," or a "destination page." It is a single web page that appears after clicking on a search engine optimized search result. Through marketing promotions, marketing emails, or online advertisements.
What is a Research Page?
A research page on a website is pretty straightforward. It is a web page that shares knowledge about a specific product.
What is a Blog Article?
A blog article is a web page that is separate from your website. Instead, a blog article is a part of a blogging platform that can be integrated into a site or can be on its own. Like with social media marketing, businesses need to advertise in search. This can be executed through Google Ads, Adsense, and Web Banners, etc.
Ensuring that you optimize your content with internal and external links is critical. Your business needs to pay attention to current expectations from search engines for the best results. This aids in your web pages getting indexed within search engines.
It is recommended that you share your pages across your social platforms. Use them to advertise within your social advertising campaigns too.
What is Email Marketing?
Email marketing is sending a commercial message, typically to a group of people, through email. Digital marketing via email should consist of written copy and imagery. Videos are also acceptable. Most businesses send out mass emails using an email marketing service provider. Email campaigns should utilize any special offers or events happening at your company. You can direct them to content on your website that you made for your search engine marketing.
Do not be stale with your writing. Create catchy subject lines for your emails. Email copy should be short and concise, letting the graphic emphasize the offer or event.
Using emails collected from your customers, you can build email lists. Email lists help your business to target the right audience without overreaching the customer with emails.
Digital Marketing is a newer form of marketing. It needs to be utilized by companies for them to remain relevant within their market. A business who does their digital marketing in-house requires a professional. One who can handle and explain digital marketing results. The same goes for hiring a vendor.
If it is not already clear, digital marketing for businesses is a must. No matter the route you take to use digital marketing for your business. You need to stay on top of it and find out the results from the time or money you have invested.
With that said, digital marketing is a worthwhile investment. No matter the business or industry. Digital marketing is no longer a choice, but a necessity for success.
Please follow and like us: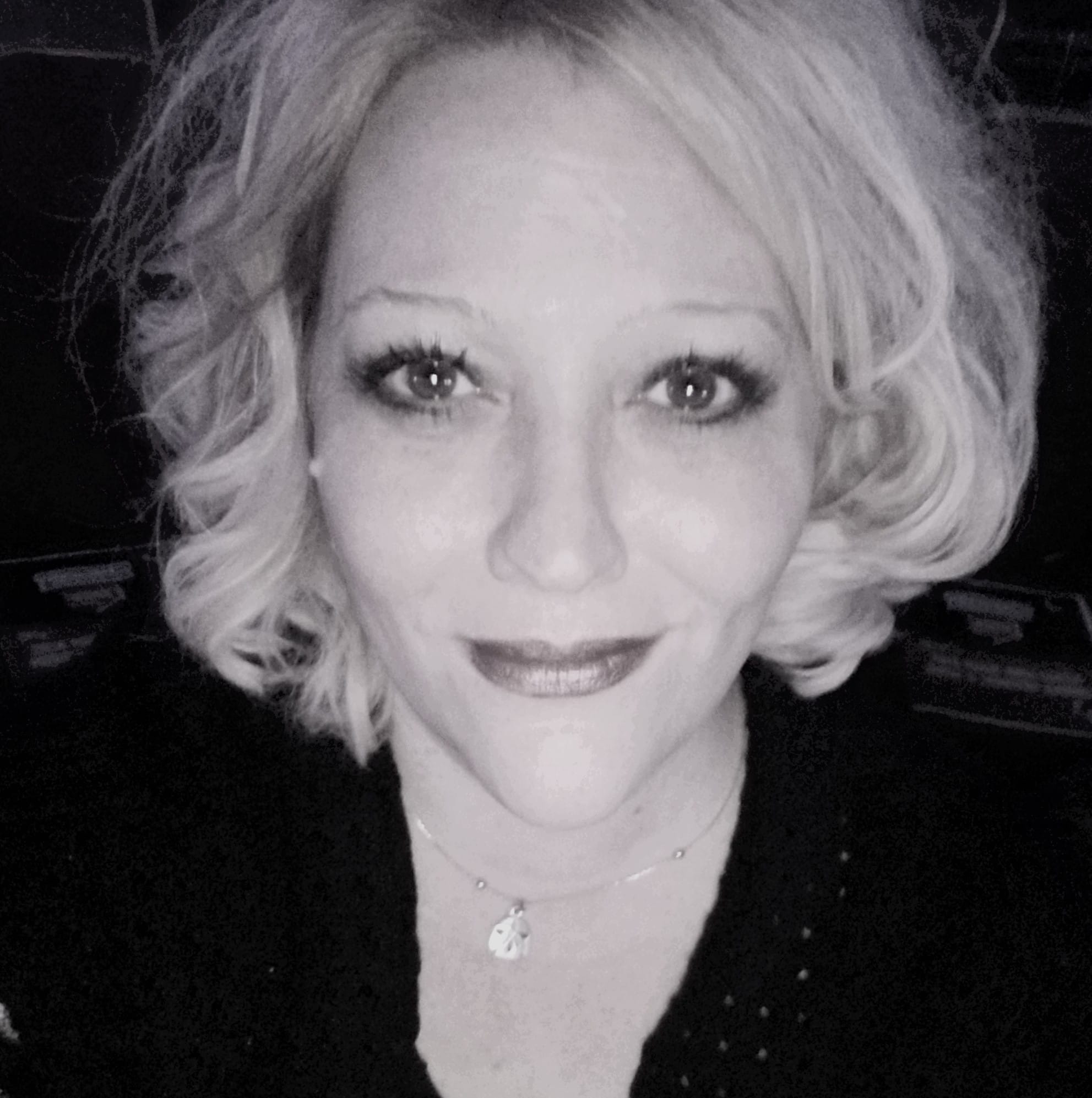 Erin Ryan has spent the past ten years of her career dedicated to digital marketing. Her passions include; social media marketing, personal branding, and content writing. Her goal is to teach digital marketing with a return on investment. Always keeping your success top of mind.