As a business, you produce products or services for a specific market. To get in front of your appropriate audience, you need to generate a marketing strategy. It may seem daunting trying to figure out the best way to generate leads and raise your conversion rates. Yet, it is possible and not only can you get seen by the right prospects, you too can do it successfully.
Six Important Aspects to a Successful Marketing Strategy
Several things will need considering before you can claim a successful marketing strategy. Let's begin.
1. Share Your Business's Core Values
To begin your marketing strategy, you must write down the core values of your business. Once completed you should add it to your websites "About" section. This way, potential customers can get to know your business better, and what it is you offer.
Here are some things to consider when writing your business's core values.
a. What is your business about?
b. What type of product or services do you offer?
c. How do your products or services differ from the competition?
d. Why should the customer choose your company to do business with?
Including the above suggestions will help you define your business better. Sharing your goals with potential prospects will help them realize your company's goals. It too, adds a personal touch to your website.
2. Know Your Targeted Audience.
Before creating any type of online presence, it is vital that you know your targeted audience. Do your research and learn about your customers. Find out about age, income, education, geolocation, lifestyle, hobbies, and interests. Not all will apply, but those that do serve a crucial part in strategizing your next move online. You are now able to figure out which social networks to use for your business.
Knowing who to target as your audience helps pinpoint which social networks your business should be on. It too will aid in any type of social or search advertising. At last, putting your business in front of the eyes of those who have a higher chance of converting into a customer.
3. Who are your Competitors?
To construct a successful marketing strategy, you need to know who you are up against. Make a list of known offline and online competitors. Take note of their products or services. Find out who their targeted audiences are, and their tactics for retention.
List your competitors by name and their location. How close in proximity are they to your business? If they are close by, you should add their geo-locations as a part of your targeted audience.
4. Do a SWOT Analysis
If you are not familiar with the term, SWOT Analysis. It is a strategic planning technique used to help organizations identify strengths, weaknesses, opportunities, and threats (SWOT) relates to business competition or project planning. It is essential that you do a SWOT analysis for your business. But how does a company perform a SWOT analysis?
a. "S" is for Strength
List the strengths of your company. Such as your company culture, employees, product lines, etc.
b. "W" is for Weaknesses
After listing your successes, you now need to face your weaknesses. What are your internal and external shortages that are holding your business back? This can include limitations that prevent your company from moving forward.
c. "O" is for Opportunities
Review opportunities. They can include business hits or misses. Is your business keeping up with possible leads? Are you generating ideas to encourage new prospects? Both are types of opportunities.
d. "T" is for Threats
What is currently threatening your business? Is it location, competitors, finance? Anything that is stopping your company from moving forward is a threat to your business. List them.
Your SWOT analysis will include internal and external reviews. It will take acceptance of what is actually happening at your company. Keep in mind, that this may not align with how you perceive the performance of your company. Facing your business's truths, especially its downfalls, will require some patience and understanding. It may be a process, but this analysis will sort out what you need to work on and where your company is excelling.
5. What are your Business Goals?
What are your business goals? Do they include product launches? Ways to increase word-of-mouth marketing? Or advertising for higher lead conversions? Then consider the tactics it will take to accomplish your goals. Such as working with vendors, joining relevant social sites to creating many creative Ads. If they are practical, then put them into motion.
6. Choose your Budgets
Once you have reviewed these recommendations and applied them. It is time to check over your budgets. As a business online you most likely have budgets dedicated to Advertising. If you do, you will need to check their return on investment. Is what you dedicate to advertising providing your company a profit from the Ad? If not, it is time to readjust.
If you have yet to begin to set a budget for advertising online, you will need to start one. Find out what others in your industry pay to target the same type of audience, and how the Ads perform for them. If you cannot gather this information, consult a professional that understands advertising.
Do not just create a budget and then set it and forget it. You need to remain in the know of its performance. Whatever you establish a budget for, is it producing well enough to continue or does it require modifications? These six critical aspects of a successful marketing strategy will assist you in reviewing your current policy. They too can aid in constructing a new plan altogether.
Allowing you to formulate a marketing strategy built on tangible results. Or, for you to begin recognizing the effects already happening. Whether it is through your company or a third-party vendor.
An essential rule to a marketing strategy is knowing the performance of your company. Do not ignore the areas in which your business is excelling or declining. Acceptance of company failures is a necessity. It happens often internally before discovered online. Thus, you will need to work diligently with your marketing team to see and improve results.
An open mind is a must to be able to make swift changes to your strategy for the best interest of your company. Whoever leads your business's marketing efforts needs to make high-level decisions. Be sure they have a history within the marketing realm. Do not assign a marketing position to someone with no expertise and expect impressive results.
Some businesses are known to hire family members to fill the marketing role. Unless they have the experience and expertise, you are setting your company up for failure.
Take your Marketing Strategy Seriously.
Your marketing strategy needs to be taken seriously. Marketing online is the newest form of marketing, and it is not going away. It is where the people are. Your prospects are spending their time online no matter what industry your business is in.
You should never hand over your marketing plan to anyone. You need to be actively involved. Whether you receive a report or are present during meetings with your vendor, you need to know your business's brands activities. You also need to know where your marketing budget is going.
Your involvement will contribute to how successful your marketing strategy will be. This does not mean you need to become an expert, but you need to begin asking questions. If you do not understand something about your marketing strategy, you need to find the answers. Understanding allows for adjustments or for you to revamp your marketing approach.
If you are the Marketing Director, you are responsible for knowing your company's marketing efforts. You too, need to be able to express what your findings conclude. If they do not work, you need to make drastic changes without continually waiting for approval.
If you are in a role that prevents you from making decisions, it will decrease the company's marketing plans' success rate. Speak with your boss, and explain with reasons that indicate online marketing defeat. But that not all is lost. Advise a plan that forecasts a successful outcome than the current marketing strategy. Do this with examples that show proven results to the decision maker.
Any success starts at the top. It involves concern and sometimes criticism to keep moving forward.A business is never done when cultivating a marketing strategy. It needs constant reviews and revisions for continued success. The online atmosphere is frequently shifting and changing. Your business's marketing plan needs to remain up to speed to be current with the times.
You can not go it alone. You should surround yourself with a marketing team. One that dedicates time to understanding current online trends and changes. This way, your marketing strategy does not become outdated. More importantly, your business remains relevant amongst your targeted audiences.
Make your marketing plan a priority. It will separate you from many competitors, and build relationships with customers. In return, you will proceed to create marketing strategies that remain a success.
Please follow and like us: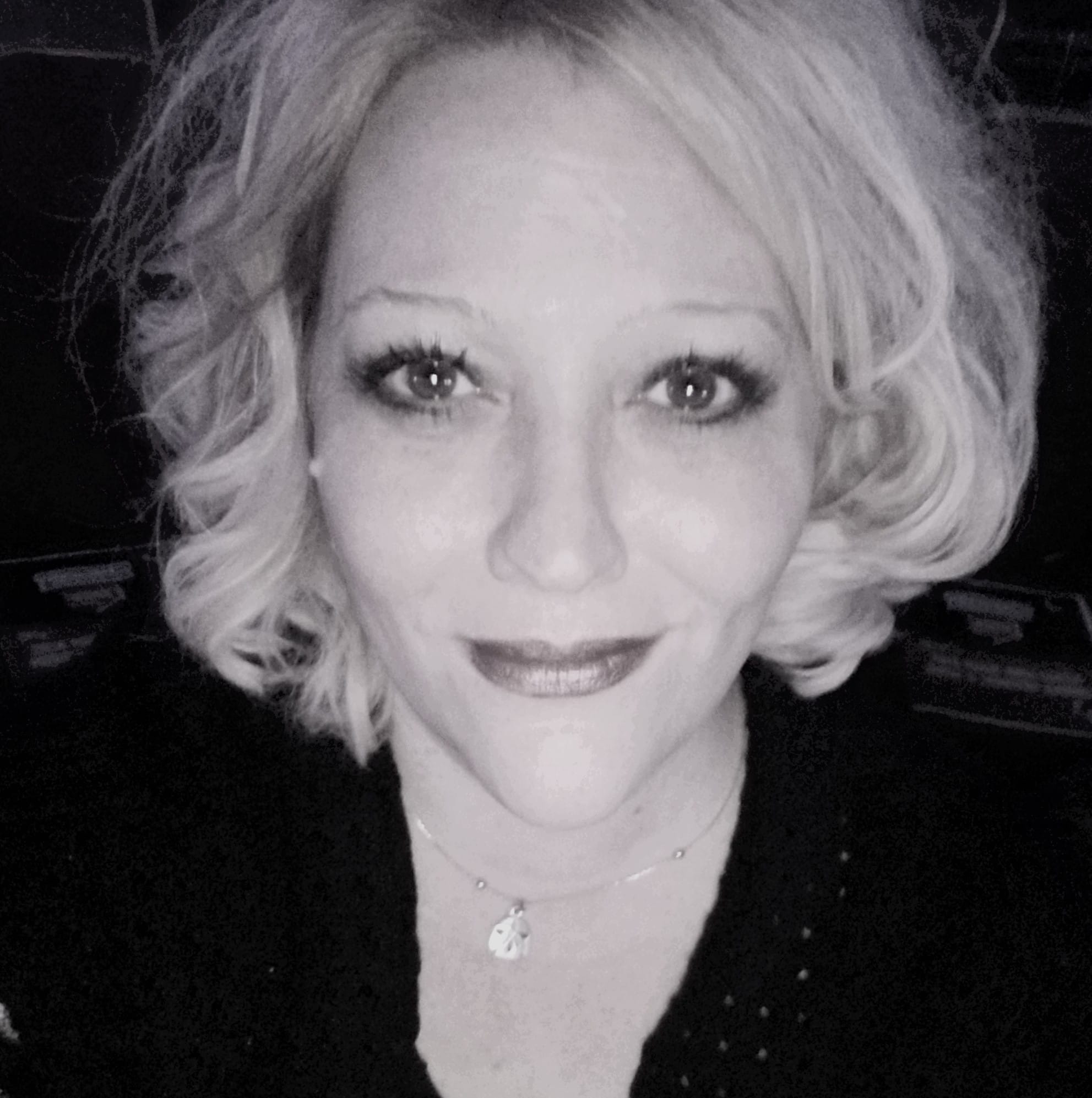 Erin Ryan has spent the past ten years of her career dedicated to digital marketing. Her passions include; social media marketing, personal branding, and content writing. Her goal is to teach digital marketing with a return on investment. Always keeping your success top of mind.