"One in five employees lost their jobs at the beginning of the "Great Recession." Many of those people never recovered; they never got real work again."– Peter Cappelli
It was only in 2008–2009, when the most recent recession occurred, also known as, the "Great Recession." In 2006, early signs of a possible economic downturn did present themselves, but many chose to ignore them.
People and businesses had two years to prepare, but when the recession hit, in 2008, most could not act fast enough. As a result, 200,000 small businesses dissolved, and with them, went an excess of 3 million jobs. As we know, this was not a one time deal.
History shows multiple recessions and that many companies are not prepared for when they come. A recession is like a rainstorm, and you do not want your business to be the one standing outside in the rain with an umbrella when lightning strikes.
Why You Need To Start Recession-Proofing Your Business With Marketing Today
The thought of a recession is frightening, but what is even scarier? Not thinking about it. Do not put off the need to address a possible recession until it is too late.
Preparation is KEY.
Preparation starts by learning how to recession-proof your business with marketing. In doing so, you will help keep your company's doors open for many more years to come. Equip your company today, to ensure its survival, tomorrow.
Two Essential Recession-Proof Planning Requirements
There are two essential requirements for building a recession-proof plan. Each, equally important, must remain a work-in-progress throughout the entire journey.
Requirement One: Protect Your Brand's Reputation
Your company must have a willingness to protect its reputation. Caring for your customers' needs and relationships, are essential to this requirement. If they do not exist, nothing else matters.
96% of unhappy customers do not complain, however, 91% of those will simply leave and never come back. Without customers, your business does not exist.
When a recession hits, it will be your satisfied customers who will spend their money at your company, and the more you have, the better. Thus, you and our team must work towards developing and keeping a positive reputation.
Take Care of Your Social Media and Review Sites
Although a lot of customers do not complain, there are those who do. Every single product, service, employee, and company review impacts your brand's reputation.
How your company responds, (or lack thereof) is another significant factor in how customers view your brand. Online reviews also affect your Search Engine Optimization (SEO) and local search rankings.
Research shows, 64% trust online search engines the most when conducting research on a specific business.Take the necessary steps to ensure reviews receive responses in a timely fashion. Otherwise, you are losing customers.
Reviews also act as social proof. Consumers rely on reviews when making buying decisions. When you focus on developing a positive rapport with your customers, it will show by the reviews you receive.
A difference of one star in the average rating in a typical online business profile can lead to a 5–9% difference in revenues. Not only do your reviews affect your company's online presence, but its profitability, as well. Do not wait until a recession strikes to start caring about your business' reputation. Start, today.
Requirement Two: Protect Your Employees and Customers
Employees and customers are your business' two most significant relationships. You must be willing to protect both of them and it will require that you think of their needs when building your recession-proof plan.
During "The Great Recession" of 2008-2009, reports show, in early 2008, 16,000 jobs were already lost causing many employees to go without work. It is clear, when it rains, it pours.
The lack of wages, hurts employees, company morale, and customer perception. It also worsens the state of the economy, and as a result, a vicious cycle can quickly ensue.
Ultimately, increasing the odds of the "Great Recession" turning into another, "Great Depression."
Make a Difference, Daily.
Create a workplace where employees love to come, and customers hate to leave.
Have Your Company Think and Act, with "First" in Mind.
Put your employees first, and they will put your customers first. When a recession comes, customers will then think of you first.
When you make people a priority, you develop employee and customer advocates. For your company to build a recession-proof plan that works, you will need to take care of your reputation, employees, and customers.
Building a Recession-Proof Business Plan with Marketing that Works
Use Recession-Proof Marketing Methods
Begin by building a powerful brand that stands out. One that earns you the right to list your company's name among the very best in your industry and the local area.
Become an Authority in your Niche
A memorable brand will tie its recession-proof strategy with its marketing efforts. You must be, Everywhere.
Expand your marketing channels:
Create and manage various online social profiles, review sites, and conversations.Grow Your Content Marketing:
Produce relatable articles.
Write guest blog posts.
Make short videos.
Share appealing images.
Post relevant quotes
Ask engaging questions.
Build Your Email Marketing Lists:
Send out regular e-newsletters and share upcoming company events.
Create the Conversation:
Be a guest on podcasts, webcasts, and webinars. Create conversations about your company and the value it offers. In marketing, people need to see your brand's message seven times before they take action.
The more people see your company and hear its name, the more recognizable it will become. Making it harder for them to forget you, during a recession.
Create, Document, and Track your Online Marketing Strategy
Document every new task you create, content you distribute, and strategy you make. Keeping track of all of your marketing efforts will give you insight into what works and what does not.
A CoSchedule marketing report found, those who document a strategy, are 538% more likely to report success than those who do not.
You Must First Know, To Grow.
To know how to protect your brand from a recession, you need to learn where it currently stands, first. One of the best methods to determine how well your company is performing is to use a marketing funnel.
Five Key Factor Marketing Funnel
Discover what your business is currently doing right, and what areas need improvement, to make all of your marketing efforts and dollars, count. To aid your company from having to put up an "Out of Business" sign, learn the five key factors and how to use them.
The Five Key Marketing Factors
Awareness – The, Why, What, When, and How To Find You
Findability – Can Customers Find You, Easily?
Reputation – What Do Customers See When They Find You?
Conversion – Will They Want To Buy From You After What They Find?
Advocacy – Do Employees and Existing Customers Promote Finding You?
If your company is under-performing in any of these areas, it will be harder to keep it afloat during a recession. Use the marketing funnel to gauge what your company needs to work on, now, and in the future, to reach your goals.
Your Company Marketing Goals:
Strengthen your brand and SEO
Connect with Customers and Employees
Manage Your Social Media and Reputation
Receive a Return On Investment (ROI)
Get the best "bang" for your buck.
Develop a plan to grow your web presence, reputation, employee and customer satisfaction, as well as, your conversion rates. This entails taking action.
Recession-Proof Marketing Actions For Your Business
To build a remarkable brand that offers unbeatable service means your company needs to make changes.
Your Company Marketing Actions
Diversify your content.
Increase your reach.
Build customer trust and loyalty.
Deliver exceptional customer service.
Be authentic and transparent.
Under promise and over deliver.
Develop realistic sales goals.
Improve communication on all levels.
Create engagement.
Add value.
Each action helps you reach company goals, strengthening your business.
Show Your Company Cares
Ensure customers feel appreciated and know how vital they are to your business. Put time and effort towards interacting with customers, often. Use, content, engagement, and social media, to communicate.
Customers spend 20-40% more with companies who engage and respond to customers via social media.
Establish relationships with customers, and they will develop respect for your company. If your company cannot apply the time needed, then hire a marketing team that can.
Keep customers happy and fully engaged with your company, at all times — Not only when you need them, but when they need you too. The probability of selling to an existing happy customer is up to 14x higher than the probability of selling to a new one.
Use a full-service digital marketing company to assist you with your digital needs and to grow your online presence, properly. Work with a team to create campaigns, Ads, and content. Who understands Search Engine Optimization (SEO), social media, and online reputation.
In using a marketing company who cares about your business needs, is ESSENTIAL.
Connect with people whose expertise is to effectively and efficiently foster your brand. A Rockefeller Corporation study showed, 68% of customers leave a company because they believe you don't care about them.
When you make the time to take care of your customers, it shows.
Control your Traffic with Paid and Organic Rankings
Target the right audience with proper online advertisements, placement, and ranking, to generate more leads, prospects, and company profits.
This increases even further when using organic methods. Such as high-quality content creation, online engagement, and social signals. Better content can drive traffic to a blog by up to 2,000%.
Bring your customers to you:
By producing organic, unique, and high-quality content, they cannot resist.
Go where your customers are:
Make social media management and content creation, high priorities, to establish engagement. Offer your customers exceptional value, problem-solving techniques, and useful advice through the content you share.
Before you know it, your company will become a resource your customers do not want to live without. When you control your traffic, you can grab your customers' attention and hold it.
Improve your Team's Agility and Conversion Rate
When changes happen in your industry and to the economy, your team needs to be able to move swiftly, while still providing the same level of customer service as before.
A survey found, 92% say they would stop purchasing from a company after three or fewer poor customer service experiences.
Ensure your team understands the importance of providing exceptional customer experiences with every interaction, every single time. Including, phone calls, emails, text messages, online communication, and face-to-face interactions.
In 2018, research revealed a moderate increase in Customer Experience generates an average revenue increase of $823 million, over three years, for a company with $1 billion in annual revenues.
Your team must be able to continue delivering on important company priorities, even when economic disaster strikes. Converting leads into buyers must still occur.
According to a report by Spiegel Research Center, the purchase likelihood for a product with five reviews is 270% greater than the purchase likelihood of a product with no reviews.
Not only make a team that works for you but a team that, works.
Turn your Business into a "Lean Machine" with Personality
If a recession happened today, how would you run your company differently? Due to client loss, you would most likely cut costs where necessary and stop overspending.
You would try to remain profitable and sustainable. Avoid putting your money where there is no ROI. Thus, your company would turn into a "lean machine."
Why wait? Adopt the use of software and automation tools to save time and money, now. However, be mindful.
Do not let your company slip into sounding "automated."
Your business' foremost priority must always be, to be human first.
Use automated platforms to schedule content and software for chat boxes because your customers want, "Instant" — Instant information and instant conversation.
But, it cannot be at the cost of your brand. Never forget, your brand's personality and unique style are what makes you relatable to customers.
Refrain from "setting and forgetting."
Connecting with your buyers is one of the most critical actions your company does and will ever do.
Using technology to help with delivering content makes sense, but it can never replace the engagement necessary for building customer relationships.
Thus, your team must respond, respond, respond. Being responsive on both, social and review sites, is fundamental to your business. It is another way you show you care and pay attention to their needs.
Spending time with customers builds trust and loyalty.
41% of consumers say brands who reply to reviews make them believe the company really cares about their customers.
Your marketing team needs to be adequately trained to answer customer concerns and understand that responses must be unique to each review. When using automated marketing tools, to cut costs, be careful. Be wary of overusing scripts and in replacing humans, altogether.
If you lose your brand's "voice," along the way, it could result in damaging your company's reputation. Thus, take precautions when selecting your marketing methods, along with the team and tools which handle them.
Important Takeaway Factors
Positive experiences create testimonials, a strong reputation, and repeat buyers.
An agile team, with good customer service, generates more leads and increases conversion rates.
An effective marketing strategy helps with brand awareness and in meeting customer needs.
Keep your team organized, customer-focused, and coordinated.
Equip them with the right marketing tools, digital marketing methods, and incorporate cross-functional collaboration.
A quick and adaptable team leads to returning customers and referrals, which creates more sales and better cash flow.
Price Integrity and Quality Standards
Your company may need to lower its prices, but it should never reduce its quality. The high standards of your company must remain intact when department changes happen.
During a recession, transitions and employee transformations will occur. You must prepare for it.
These alterations may be to decrease company costs, but never try to earn business by being, "cheap." Either in price or company standards. Be a reputable company that customers can trust, will never lower their product quality standards, over price.
In Conclusion
You can survive a recession, but you must already have the right plans in place, long before it arrives.
The Plan
Build a strong brand with a proper customer targeting strategy.
Document your marketing efforts, and pay attention to price plans.
Manage your content, social media, and reputation. Keep your company standards, high.
Stay employee-centric, brand-centered, customer-focused, and content-driven.
Have your company encourage involved employees, and invite customer engagement.
All of your marketing efforts is to help you establish strong employee and customer relationships. Nurture them. As you take care of them, they will take care of you.
When a recession hits, it will be like a thunderbolt to your company. With a recession-proof business plan, you will be ready and steady to keep your brand alive and still able to thrive in the "rain."
Please follow and like us: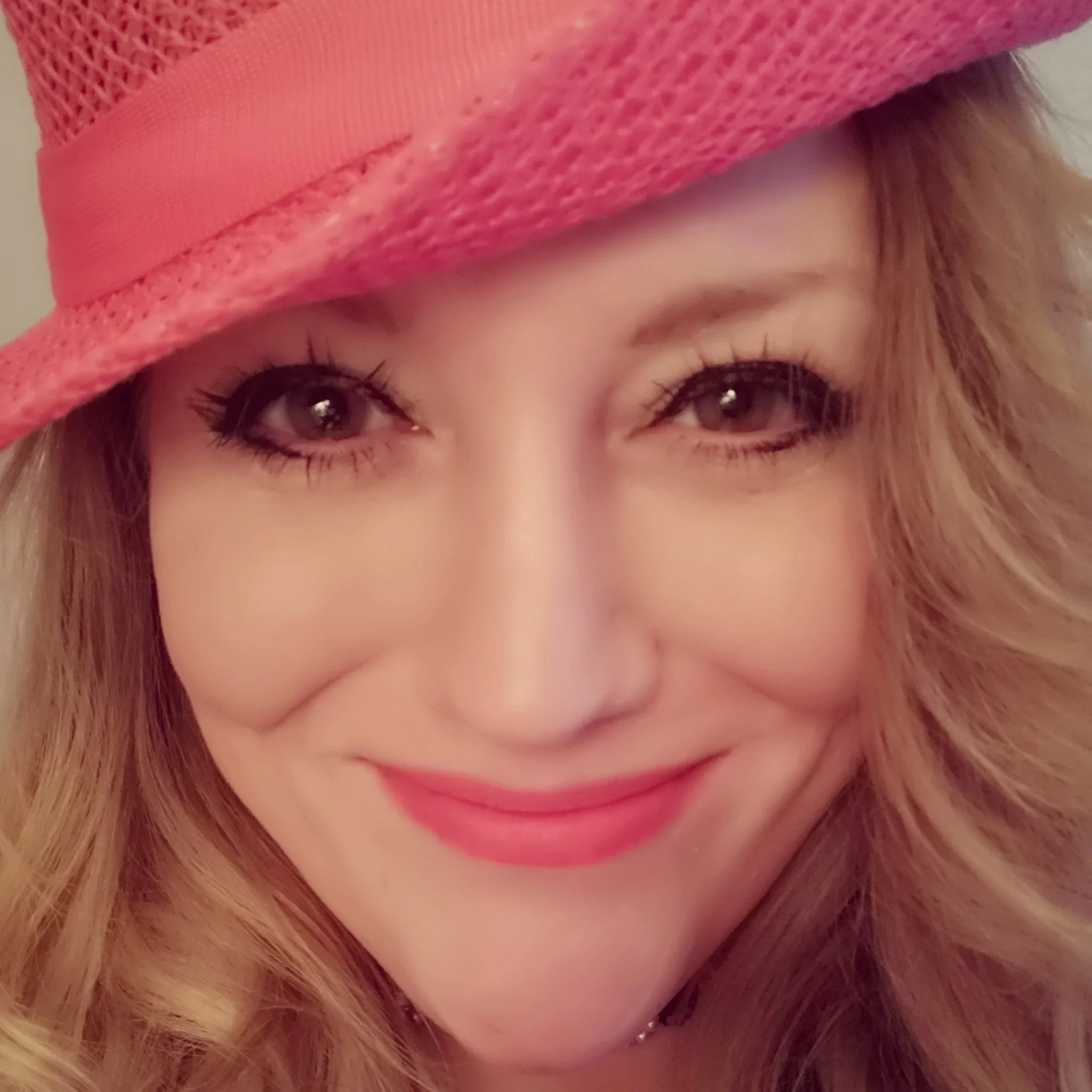 A Digital Marketer, Brander, and Content Writer, Amanda is caught up in "all things internet." Her purpose in sharing helpful information is to provide readers with content they can actually use.