The customer's buying journey begins with a Google search, and what they are looking for is your dealership.
Research shows, 97% of customers search online to find a local business.
At this stage of the journey, there is one major determining factor that affects a buyer's decision, and that is, whether or not you show up in the search results.
If your business does not appear, then to potential customers, it does not exist.
How to Appear in Search Engine Results
When seeking methods to ensure your business' website, blog posts, and inventory show in search engine results does not happen instantaneously.
It is a long-term process which requires much research, dedication, and the use of best practices.
Most are familiar with this part of digital marketing as, creating brand awareness.
What Is Brand Awareness?
For you to increase leads, convert prospects, and gain buyers, your dealership needs to be diligent in producing informative content.
Make others aware of your dealerships existence is to disperse the content online.
Your goal is for consumers to become familiar with your dealership's distinctive qualities, of its brand, and vehicle inventory.
Brand awareness is the result of scattering your information through online content sharing with the effort to be found in search engine results.
There are two main techniques of how to share your content online. You can choose to use organic or paid marketing methods.
What are Organic and Paid Marketing Methods?
The two main methods of building brand awareness are to target a percentage of the car buying market, which is done either organically or in using paid marketing.
Your dealership can choose to use organic or paid marketing methods. You can also want to implement both.
Before making any decisions on how to build brand awareness, it is important to understand ways that make your marketing efforts count because they are being seen.
What Are Organic Marketing Methods?
Organic marketing is essential for any dealership no matter the size. Making a tweak or switch to your current marketing using organic methods can result in creating better brand awareness.
It is vital your dealership develops a strategy to implement each organic marketing method, properly.
Four Organic Marketing Methods
There are several methods you can use to enhance your marketing efforts, organically, which means, you do not have to supply any money.
On-Page Ranking Factors
Social Sharing
Target The Right Audience
Track Analytics
Method ONE: On-Page Ranking Factors
Place your focus on the content displaying on each of your website pages. This is a vital component.
Be mindful to not underestimated it for it will impact your placement in search engine results.
Also known as, On-Page Ranking Factors, there is a range of items necessary to create organic results.
According to Moz, you must implement four valuable components on each website page to rank in search engines.
Four Organic SEO Best Practice Components
1. On-Page Content – The content of the page is the MOST critical component. All other efforts do not matter if it is unoriginal or duplicate content.
It is crucial to recognize that "the best content" is the one that supplies the most significant demand. Create share-worthy content that car buyers are interested in learning about.
Original, relevant content is what will give you the authority in your industry. It will show your dealership is reputable, and other people or businesses will want their content to link to your content.
Refrain from only posting content that requires immediate action. It is essential to publish content known as "Evergreen," which are posts that do not contain an expiration date.
Content with deadlines only receives a spike in views for a brief time. Evergreen posts can last forever and gain viewers at any time.
2. Title Tag – As a Google user, you see Title Tags all the time. They are what shows on search engine results pages (SERPs) as the clickable headline for a given result. You click on these titles to open the page you want to view.
These Titles also display inside the "Tabs" of web browsers and appear when sharing a link on social sites, like Facebook or LinkedIn.
Unbeknownst to many, the Title Tag is the second most important component of content creation. It is what tells search engines what your page is about.
Although there is no character limit when writing a Title Tag, it is recommended you use less than 60 characters to have the headline show properly within Google and to avoid using all CAPS.
Also, avoid stuffing your Titles with keywords for Google will penalize your page for this action.
Merely remember to make every Title Tag unique to each page and to put relevant keywords, first.
3. URL – The URL of each page of your website should display the category hierarchy of the information on the web page.
For example – http://www.example.org/shoes/running-shoes, the hierarchy in this example, is "Shoes" and "Running Shoes" is the category, which gives more relevant information as it pertains to the category hierarchy.
A poor URL example – http://www.example.org/shoes/tt0463278 – Although the category hierarchy is "Shoes" in this example as well, no additional information is offered to search engines to rank the page accurately.
As Google uses the hierarchy to understand what the page is concerning, without a category related to the hierarchy, it cannot determine what the page is about.
It is also helpful when another page wants to link to your content. The keywords included in your URL is what will encourage others to link to you.
Depending on the keyword relevancy to the anchor text they choose to use, as a word or phrase in their blog post, for instance.
4. Image alt text – Though the visual appeal is essential with every image you choose to add to your content, so is the image alt text, also known as "alt attribute."
Due to a slow internet connection or image issue, the alt text you apply to image tags, provide a text alternative for search engines.
Adding image alt tags to vehicle inventory photos can absolutely impact your dealership's website search engine rankings.
Once your content is created, and the four components added, your next move is to share it, organically.
Method TWO: Social Sharing
To increase brand awareness, you will need to spread the word about your dealership.
This requires you and your team to share content to various social media sites. In doing so, it generates buzz about your dealership without costing you company dollars.
Method THREE: Target the Right Audience
If you do use paid advertisements, make sure your settings are set correctly to target specific people.
You want to ensure your Ads focus on a mixture of potential consumers.
Some Ads should focus on those who require particular vehicle now, are brand enthusiasts, or will soon in the buyer's market.
Another way is to use Hashtags. Add three or fewer hashtags inside your status updates and tweets, to organically reach more people.
Research the best times to post on each social sites, but only use them as a guide. Since the times suggested are not necessarily reflective of your timezone, observe and record when you receive the most engagement.
Also, pay attention to the type of content that gains the most interactions. You will want to create similar posts to produce further communications.
Method FOUR: Track Analytics
The best way to know what is working to increase brand awareness is to track analytics.
This organic method offers insight into the "who, what, when, why, and how's" of your relationship to your customers.
Analytics will show you any gaps that need filling and what content is successfully reaching car buyers.
After or while using organic marketing methods you may consider implementing paid methods, as well.
What Are Paid Marketing Methods?
Most dealerships are familiar with paid marketing methods as they are used with traditional marketing.
Spending dealership dollars on television, radio, and billboard Ads is not new, but with digital marketing, advertising has changed.
More options are available to create online Ads and campaigns that bring awareness to your dealership and the vehicles you sell.
Knowing which type of digital Ad to use and on what Social Network is vital to saving marketing dollars.
Along with the savings, there is an average of 200% Return On Investment (ROI) for Paid Advertising.
Five Paid Marketing Methods
Pay-Per-Click (PPC)
Social Media Ads
Influencer Marketing
Banner Ads
Ad Retargeting
Method ONE: Pay-Per-Click (PPC)
One of the most utilized and effective paid advertising is PPC.
Also known as cost per click, PPC or CPC is a paid marketing method used to direct traffic to websites, and you pay the advertiser only when your ad is clicked.
Method TWO: Social Media Ads
When you choose to use Social Media Ads, although you create the Ad, you pay the networks to generate, target and deliver marketing communications.
It is essential your dealership is selective in choosing which networks to create Social Media Ads. Not all are equal, and if not careful, you can end up wasting your marketing budget.
Method THREE: Influencer Marketing
Your dealership can focus on using influential online people, rather than target the market as a whole on social media.
Instead of or in addition to paid advertisements, you can pay people who have influence over potential customers.
These individuals can share your marketing content to their social networks, to increase your brand awareness.
Method FOUR: Banner Ads
Another way to reach customers is through the use of Banner Ads. This type of online advertising requires the embedding of your Ad for it to display on a web page.
Its purpose is to attract traffic to your dealership's website by linking to the site of the paid advertiser.
Method FIVE: Ad Retargeting
Ad Retargeting is another paid method that uses the "Cookies" of a visitor and can help keep your brand in front of bounced traffic after they leave your website.
Your Ads will begin appearing on other sites of those visitors who left your site due to tracking their online process.
For most websites, only 2% of web traffic converts on the first visit.
Top Five Reasons Your Dealership Should Use Organic and Paid Marketing Methods
To be seen your dealership needs to be found, thus, your dealership needs to start using organic and paid marketing methods.
To show up in search engines.
To increase brand awareness.
To get in front of customers.
To connect with buyers
To increase car sales
Paid search marketing now accounts for about 65% of "clicks," compared to 35% being generated organically. Now, just think of what can come from using both.
How Can Your Dealership Do This? Leave It To Us.
The truth is, your dealership cannot take on this much work and implement it effectively.
Applying organic and paid marketing methods takes time, research, and consistency, which your team does not have available to them, without negatively affecting another aspect of the business.
Those who do try, often lose money, a result of not knowing how to use the methods effectively to produce ROI.
It is not your fault. Your expertise lies with selling cars and in providing exceptional customer experiences, not in marketing.
According to the Infusionsoft Small Business Marketing Trends Report, over 70% of businesses handle their marketing in-house.
However, only 43% of those businesses say that their marketing efforts are effective.
What is the point of trying to do something you are not well-versed in doing?
For instance, if you are a mechanic, you can diagnose a car issue. If you are not, you have no way of knowing where or how to start looking to attempt to resolve the issue.
The same goes for marketing.
When you leave the marketing methods up to us, your dealership will start receiving the benefits, reaping the rewards, and seeing a Return On Investment.
Vegabond Marketing is able to meet your needs and desired outcomes. We become an extension of your dealership to ensure success.
Our team of marketing experts is interested in increasing brand awareness, helping to strengthen your customer relationships, and in driving car sales to your dealership.
All it takes is a click of a button for our experienced team to start solving your marketing needs.
Please follow and like us: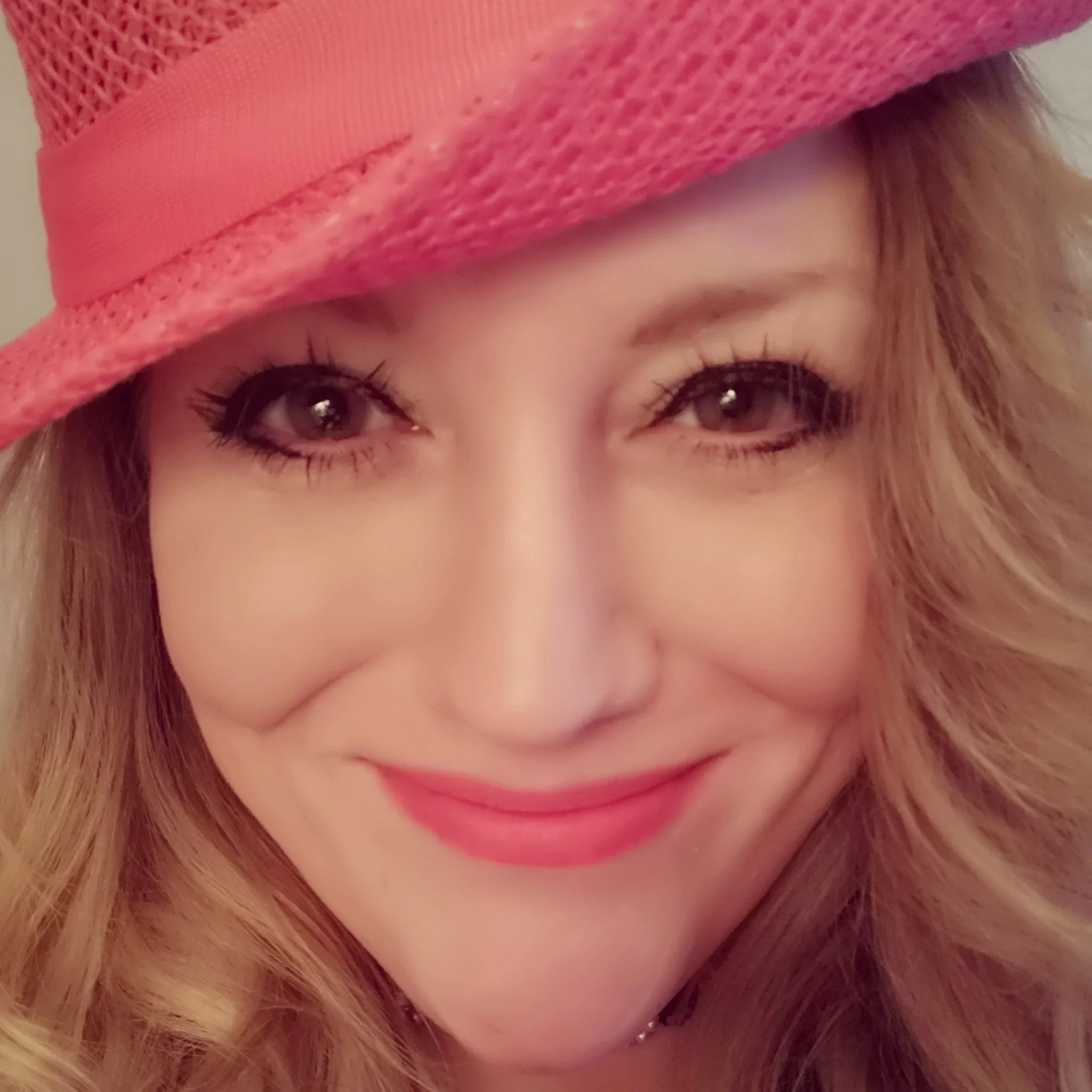 A Digital Marketer, Brander, and Content Writer, Amanda is caught up in "all things internet." Her purpose in sharing helpful information is to provide readers with content they can actually use.